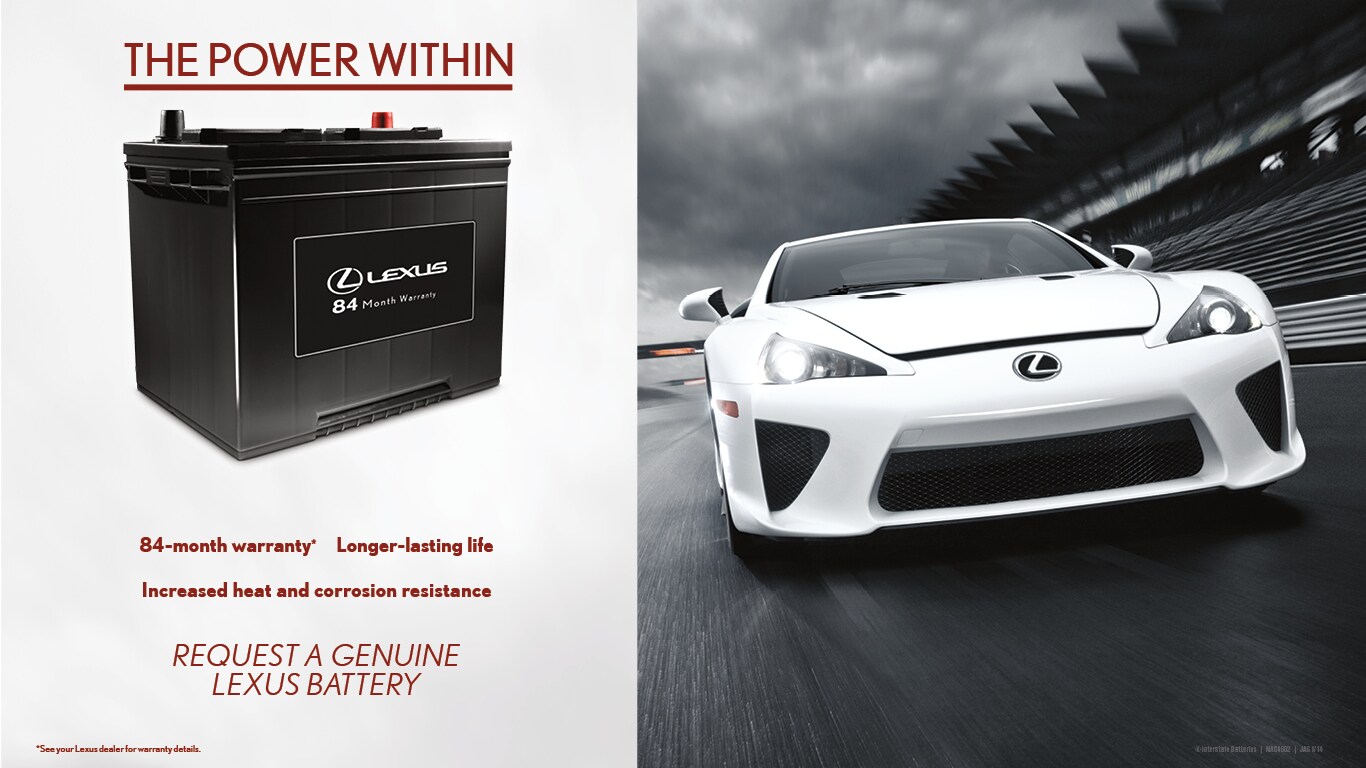 Important Facts About Your Lexus Battery
Your battery is what helps ignition and provides power for your electronics, when neglected, these essential components won't work how you need them to. There are many things to look for when it comes to caring for your vehicle, and our team at Hendrick Lexus Kansas City is here to keep your vehicle running its best.
How to Take Care of Your Lexus Battery
There are many ways that you can extend the life of your battery, giving it the least amount of stress for your time of ownership. When you remember to turn electronics off, don't take many short drives, and don't let your car sit for too long in the cold, your battery will have the least amount of damage to it.
Unavoidable damage to your battery is a thing, which is why we want to let you know the key signs of battery damage. Dimmer lights, struggling to get the engine to turn over, and multiple attempts before being able to turn the engine on are all indicators that you should bring your vehicle to our Lexus service center.
Getting Your Battery Inspected by Our Service Team
If you notice any issues with your battery or have questions regarding any of our other services including oil changes, tire rotations, and brake repair our team is here to help. We are happy to answer any questions and can give you a better idea of how to care for your battery near Kansas City, MO. No matter if you are driving a Lexus Sedan or SUV, we are here to pair you with a battery that can suit all the needs of your life.
You will feel confident whenever you are leaving our dealership because you will know that your Lexus is among the most dependable and exciting that you will find.
Hours
Monday

9:00 AM - 7:00 PM

Tuesday

9:00 AM - 7:00 PM

Wednesday

9:00 AM - 7:00 PM

Thursday

9:00 AM - 7:00 PM

Friday

9:00 AM - 6:00 PM

Saturday

9:00 AM - 6:00 PM

Sunday

Closed