Popular Features in the 2021 Lexus LS
Luxury sedans are some of the most impressive models on the market, which can make it difficult to decide which is right for your life. The 2021 Lexus LS is a model in this class that separates itself from the rest, making it clear that it could be the one that has everything you are looking for. From a powerful performance and exciting design to innovative features, there is a lot to love about adding the 2021 Lexus LS to your driveway.
The trims of the 2021 Lexus LS include the LS 500 and LS 500 F SPORT, each of which has an all-wheel drive variant. There is also a planned hybrid model to be introduced to the market.
Interior Features & Design
Not every interior is built the same, and the 2021 Lexus LS proves how it is a step above the rest. Every feature is designed with you in mind, having special seat designs that reduce vibrations for a more comfortable driving experience. A heated leather-trimmed steering wheel and dual-zone automatic climate control come as standard features.
Upgrading to the 2021 Lexus LS F SPORT adds even more upscale features to the interior. Performance-oriented designs and options like aluminum pedals and new upholstery, as well as racing-inspired instrumentation, will give you a new appreciation for the time you spend inside.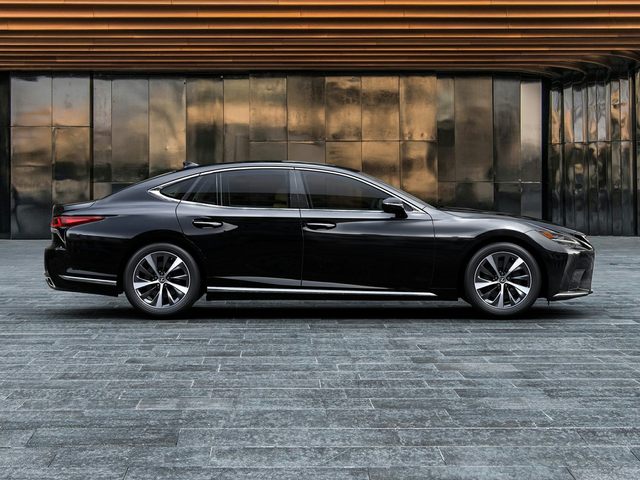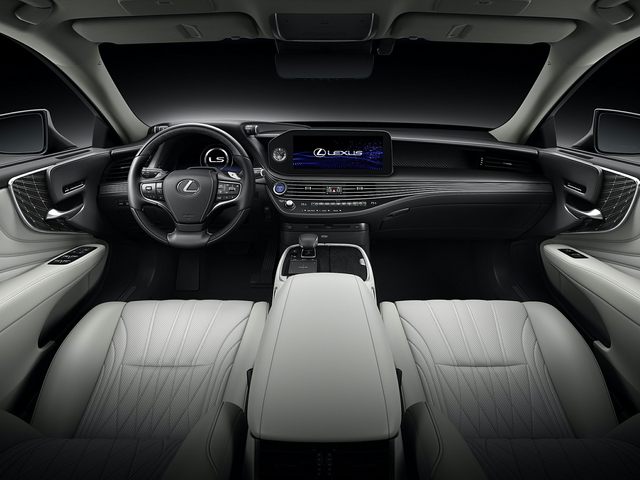 Exterior Features & Design
The 2021 Lexus LS embodies what it means to be a Lexus model. Sharp features and an aggressive design set the tone of what this model is capable of. The coupe-like shape uses sleek lines to complement the angular features, drawing the eyes of everyone that you pass. It will only take one look for you to decide this is the model you'll want to see in your driveway.
If you want an even sportier design, the 2021 Lexus LS F SPORT might be right for you. This trim adds a redesigned front bumper, grille, rear diffuser, and lower door trim to further distance itself from other models you might be considering. We are happy to show you each option to ensure you are confident with the new Lexus you add to your life.
Performance & Eco Options
The 2021 Lexus LS has the power options to ensure you enjoy every minute of your time inside. The engine is a 3.4-liter V6 that makes up to 416 horsepower, having a quick response to your inputs and snappy acceleration. Rear-wheel drive is standard, but you can swap that out for all-wheel drive if you are looking for the best possible traction and control.
There is a hybrid powertrain expected to come to the 2021 Lexus LS as well. This planned powertrain offers up to 354 horsepower and a multistage ECVT. Front-wheel drive and all-wheel drive will be available for the hybrid as well. The 2021 Lexus LS Hybrid proves it stands out among other hybrid options by offering a thrilling performance to rival its gas counterpart.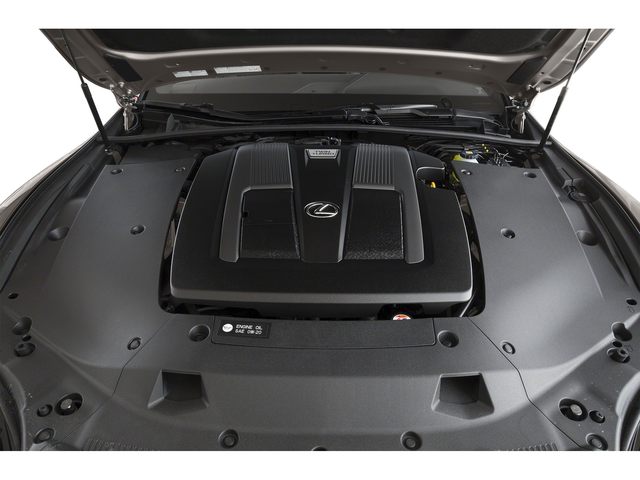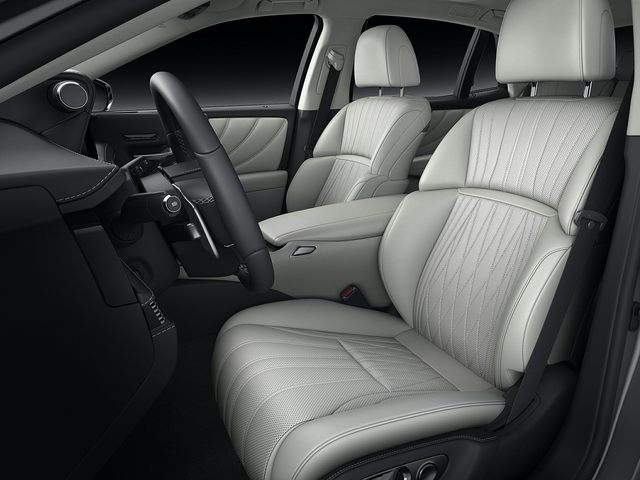 Technology & Safety
When you want a luxury car that is as smart as it is strong, the 2021 Lexus LS might be right for you. The advanced safety features that come standard from Lexus Safety System+ 2.0 make sure you can enjoy driving on any road or highway. Systems for pedestrian and bicyclist detection, even in low-light conditions, are just two of the impressive features of the 2021 Lexus LS.
The cabin of the 2021 Lexus LS also has many innovative features that keep you connected to what you love. The new touchscreen display is located closer to the driver than previous model years, making it easier for you to see and control your media and apps. Android Auto™ integration makes smartphone connectivity as straightforward as possible.
Research Lexus Models:
GS,
GX,
IS,
LC,
LS,
LX,
NX,
RC,
RX,
RZ
,
UX
View New Lexus Inventory