| | |
| --- | --- |
|   | |
|  Lexus GS |  Audi A6 |
Comparing Luxury Models: The 2019 Lexus GS and the 2019 Audi A6
The diverse range of midsize luxury sedans might make it seem difficult to find the one that is perfect for your needs, but once you see the 2019 Lexus GS, you will know your decision is made. This model comes with a diverse array of features and options, giving you everything that you will need when you get behind the wheel.
One of the strongest competitors is the 2019 Audi A6. We have compiled a list of the most competitive aspects, making it easier for you to make your final decision.
2019 Lexus GS vs 2019 Audi A6
You get a better starting price for the 2019 Lexus GS than you do for the 2019 Audi A6.
There is only all-wheel drive for the Audi A6 while the 2019 Lexus GS lets you choose between rear-wheel drive and all-wheel drive.
The 2019 Audi A6 comes with a seven-speed automatic transmission while the 2019 GS comes with an eight-speed automatic transmission.
There is up to 18.4 cubic feet of cargo space in the 2019 Lexus GS and only up to 13.7 cubic feet of space in the 2019 Audi A6.
You will get better fuel efficiency when you choose the Lexus over the Audi.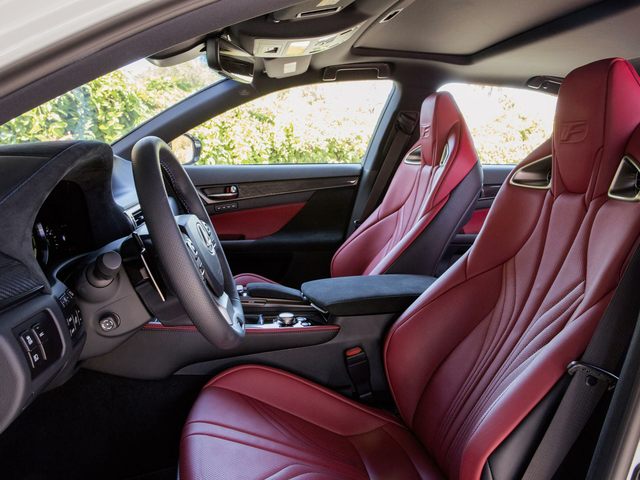 There are many driver assistance features to help you feel confident whenever you get behind the wheel of either model.
The 12.3-inch infotainment screen of the Lexus GS is larger than the screens of the Audi A6.
The Lexus GS has the F-Sport trim for a sportier look, but the Audi A6 doesn't have a sporty trim option.
The Remote Touch Infotainment display system is in the Lexus GS while the Audi A6 has an MMI infotainment Display.
The Lexus GS has an Illuminated Entry System to make sure you don't step in anything while getting inside, a feature that the Audi A6 does not have.