*Photos show the Lexus 2023 model lineup - No Lexus TX photos available
A 2024 Lexus TX Preview
The 2024 Lexus TX benefits from the entertaining and luxurious features of the brand. This upcoming model will take the place of the Lexus RX-L, offering a three-row SUV designed around the needs of you and your family. The versatility of SUVs can make the 2024 TX a strong choice for many Kansas City drivers, giving you plenty of luxurious materials and features for your next vehicle. We're excited to show you what we know and help you decide if the 2024 TX is the model you want to wait for.
The currently expected trim options for the 2024 TX include the TX 350 and TX 500h. More options might be showcased when we get closer to the release date, ensuring you will find everything you need for your next vehicle.
Make an Inquiry
* Indicates a required field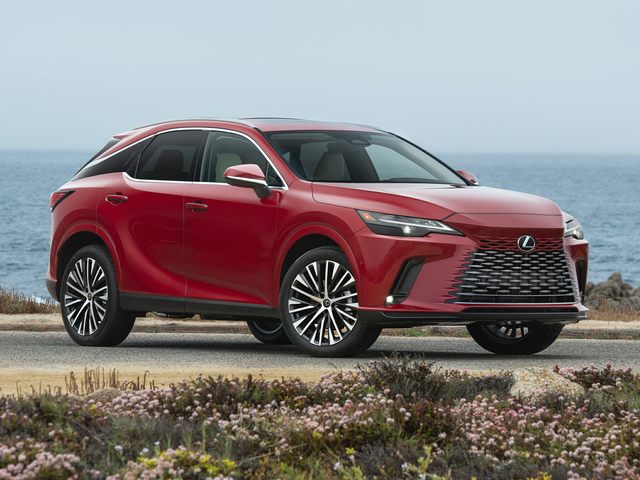 *Photos show the Lexus RX Luxury model - No Lexus TX photos available


A Stylish SUV
The 2024 Lexus TX is shaping up to be a model that keeps you smiling whenever you see it in your Kansas City driveway or when you get into the driver's seat. The few images of the 2024 TX reflect the brand's dedication to elegance and sophistication. The sculpted body is sharp and athletic, having its rear lights follow the flowing lines to catch your eye whenever you walk by it.
While Lexus SUVs maintain an athletic style, they have a high stance that helps when you get off the pavement. There won't be many obstacles that stand in your way when you choose the 2024 Lexus TX, allowing you to enjoy every adventure or trip without worrying about what'll be in your way.


A Look Inside
The main draws to three-row SUVs are interior space and an exciting array of features. Multi-zone climate control, multiple upholstery options, and comfortable seats are some of the features we expect to see. We've never been let down by the interior luxury of a Lexus model, and we look forward to showing you everything planned for the 2024 Lexus TX.
The features mean you won't need to compromise when buying your next vehicle. The infotainment display provides innovative options that let you tap through menus to find everything you want for the road ahead. Enjoy any Kansas City drive with access to your favorite apps and songs.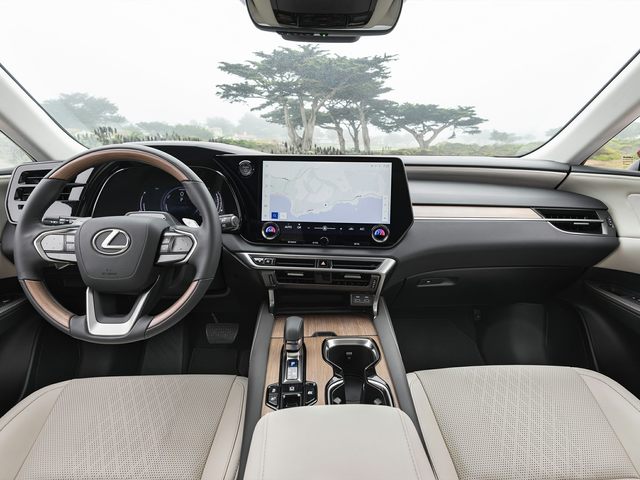 *Photos show the Lexus RX Luxury model - No Lexus TX photos available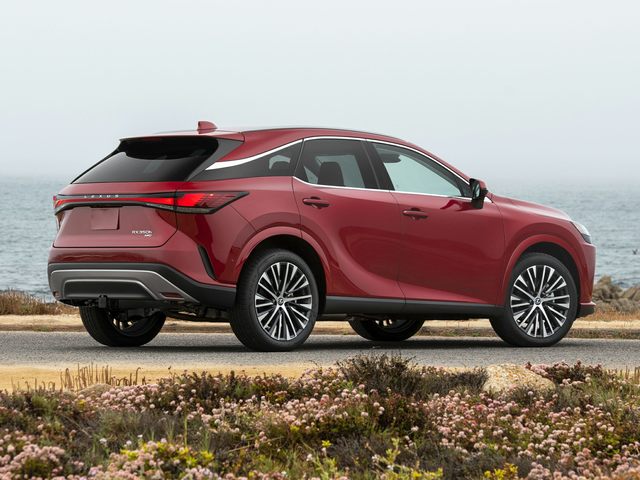 *Photos show the Lexus RX Luxury model - No Lexus TX photos available




Find Innovative Safety Features on the 2024 Lexus TX
Lexus models offer many safety features that can help for daily driving and errands. The current Lexus lineup offers Lexus Safety System+ features, providing a strong starting point for the 2024 TX. Sensors and cameras keep you confident in rush hour traffic and busy parking lots when you drive a new Lexus.
Feel free to contact our team to learn more about the 2024 Lexus TX. Our team is staffed by passionate Lexus enthusiasts who are always happy to walk through the lineup and find the model you can rely on!




A Fun Driving Experience
If the Lexus TX 350 and TX 500h offer the same performance and capabilities as similar engines, it will be a great choice for a fun drive on the highway. The TX 350 will be a dependable V-6, and the TX 500h offers a hybrid powertrain that responds quickly to your inputs.
All-wheel drive is a popular SUV option, and it's likely to be seen for the 2024 TX. All-wheel drive provides a dependable performance for difficult terrain and weather. The Lexus TX aims to be a family-friendly SUV that can tackle nearly anything, and we're excited to help you see why it's right for you.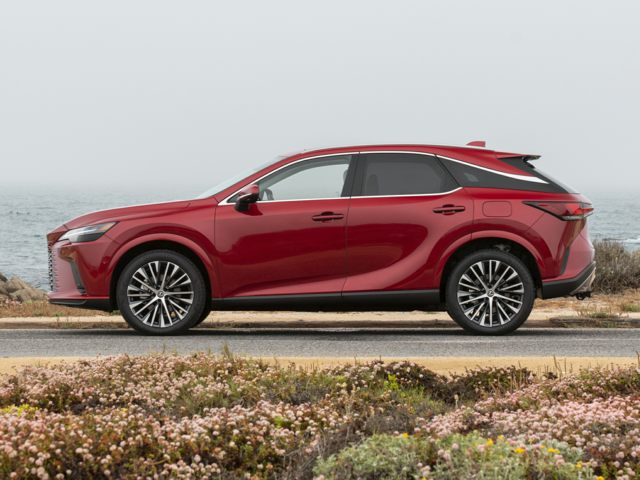 *Photos show the Lexus RX Luxury model - No Lexus TX photos available
Research Lexus Models:
ES,
ES Hybrid,
GX,
IS,
IS 500,
LC,
LS,
LX,
NX,
NX Hybrid,
RC,
RX,
RX Hybrid,
RZ,
UX,
UX Hybrid
View New Lexus Inventory